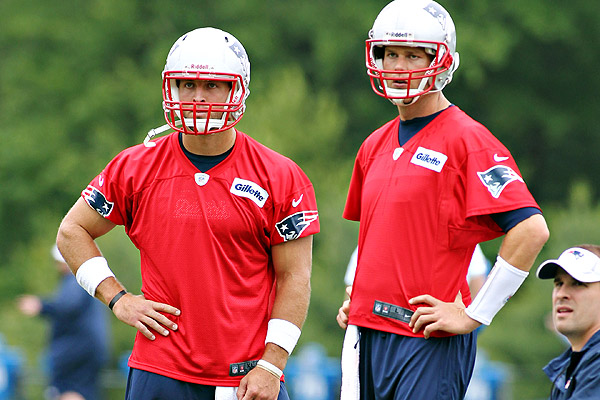 On Tuesday, the New England Patriots signed quarterback Tim Tebow to a two-year contract with no money guaranteed. The former New York Jet was counted out and overlooked by many teams, but is now given a chance to prove himself to the best coach in the league.
"Tim is a talented player; is smart and works hard. We'll see how it goes," Patriots coach Bill Belichick said Tuesday.
Belichick isn't a stranger to experiments, and if Tebow succeeds with the Patriots it will be a major accomplishment for the former coach of the year.
But since New England has no reason to replace Tom Brady, will Tebow ever see playing time? Not if he remains a third-string QB.
The Florida Gator should consider playing tight end.  Since the 25-year-old won't be starting for the Patriots, any hopes he has of transforming his image and securing a spot in New England will come after he transitions into another position.
Tebow is currently behind Ryan Mallett for the quarterback spot, and as moldable as he is, he should focus on switching positions or staying out of the spotlight and develop more as a QB in order to execute once he's positioned.
Tebow did not participate in New England's first practice. Instead, he observed team drills alongside offensive coordinator and quarterbacks coach Josh Daniels.  Belichick's plan to mold the next Tom Brady has begun. Unfortunately, we'll be waiting years before we witness Tebow's transformation.
Tebow will be wearing jersey number five; the same number he wore in high school.